Best Dog Toys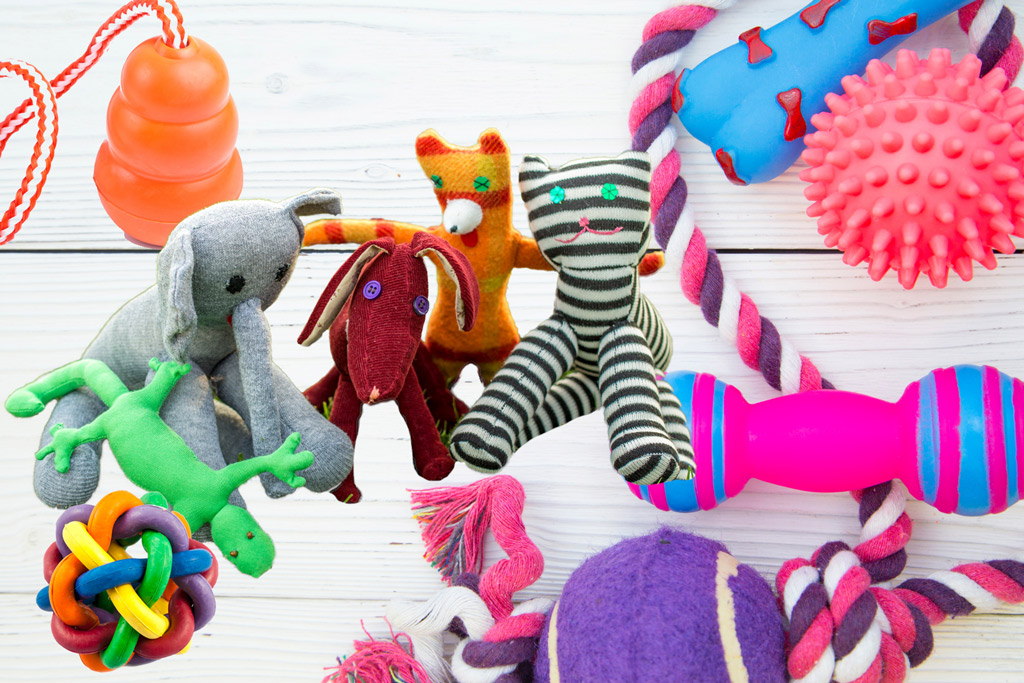 After going through How to Choose a Dog Toy, you have a deeper understanding of what motivates your pooch and what toys are his favourite.
Because every dog breed has its own traits and every pooch his own personality…
It can quickly get confusing when it comes to choosing the best toys for your dog. With this guide, you will know what are the best types of toys to match your dog's personality.
The Ultimate Guide to Dog Toys
Here are the different types of dog toys for individual needs and quirks:
Fetch Toys
For playing fetch with your dog, balls and frisbees are ideal.
Balls
Ball toys come in many varieties:
A basic tennis ball.
A glow-in-the-dark rubber ball.
Squeaker balls and whistle balls (refer to sound toys).
Treat balls (they have openings to fill with treats; refer to dispenser toys).
Etc.
Here we are looking at a resistant rubber ball that bounces, which are meant for retrieving.
Don't let your dog chew on tennis balls since the material can cause the teeth to wear down. Plus, chewed-off pieces can lead to choking or gastrointestinal obstruction if swallowed.
Insider Tip: "When choosing a ball for your dog, pick one that is large enough for your dog to carry without accidentally swallowing it, but small enough to comfortably hold in the mouth. The basic tennis-ball size works fine for most dogs, but there are also extra-large balls for giant dogs and mini balls for tiny dogs."

Jenna Stregowski, a veterinary technician in Georgia.
Best for: Retrievers like hunting breeds and hounds.
Shop on Amazon: Chuckit! Ultra Ball and Kong Squeaker Tennis Ball. Also, Chuckit! Sport Launcher Dog Ball Thrower will allow you to throw balls further!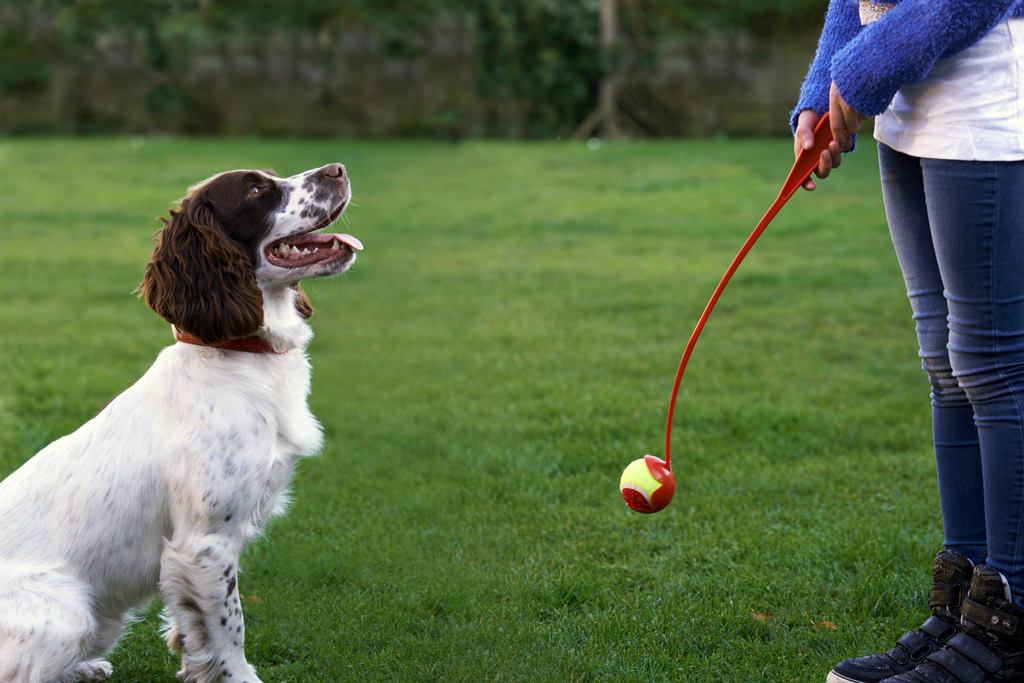 Frisbees
A frisbee can add extra excitement since you can vary the speed of the disc and cause it to change direction. This option is great to challenge your dog.
Best for: Retrievers like hunting breeds and hounds.
Shop on Amazon: Chuckit! Paraflight Flyer (soft frisbee) and Kong Flyer (rubber frisbee) are great alternatives to typical hard frisbees, which are too hard for newbies.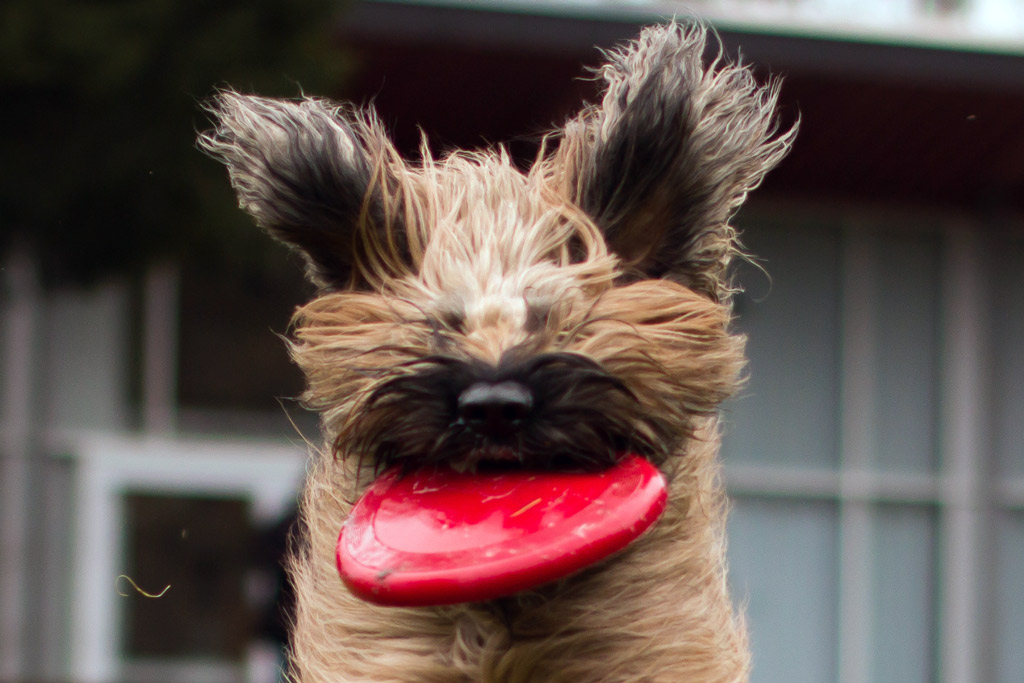 Floating Toys
Floating toys are great for dogs that love swimming. They are made specifically for water, so they won't sink. Also, they won't fill up with water.
They come in many shapes, like balls, rings, bones, etc., which are easy for your dog to find and grab in the water.
Insider Tip: After your pooch plays with it, rinse it well and let it dry out to prevent mold.
Best for: Dogs who can swim and enjoy it!
Shop on Amazon: KONG Air Dog Fetch Stick with Rope Dog Toy that floats on water.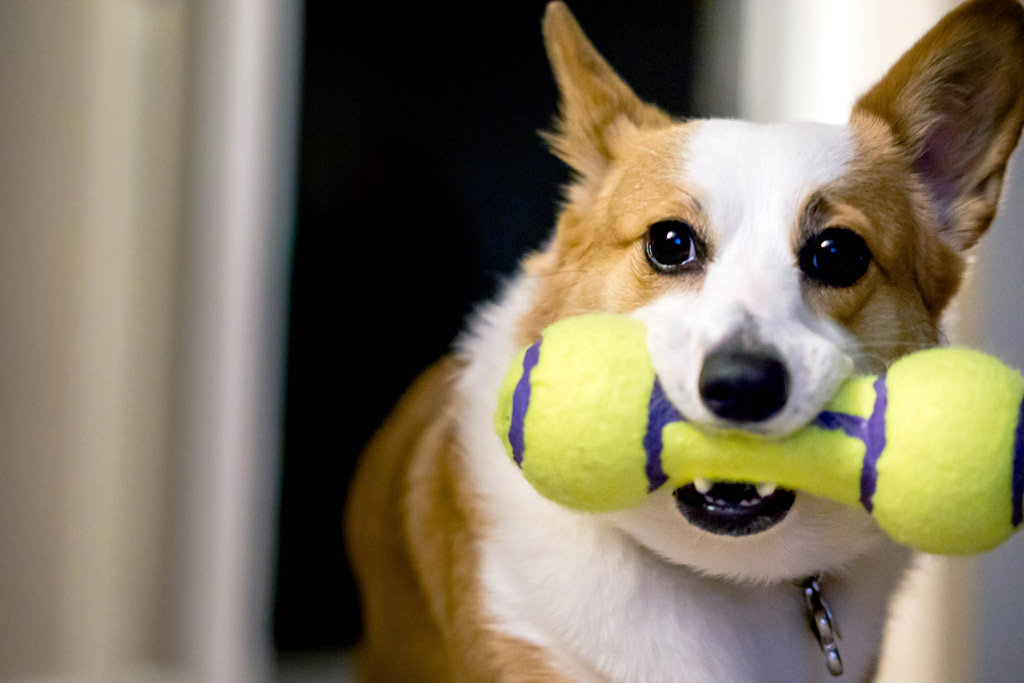 Tug Toys
When looking for tug game toys, one with two ends will do. However, I would go for tug toys that are durable enough to stand up to rigorous pulling, i.e., durable enough to hold up to the strength of your dog's pulling.
Also, look for toys that are long enough that you can safely hold onto one end while your dog pulls on the other.
Insider Tip: I don't recommend rope toys because many dogs can easily shred rope toys and your pooch may ingest the threads, which can lead to serious gastrointestinal obstruction.

If you want to get a rope toy, never let your dog play with it unsupervised. Also, when the rope toy begins to unravel, it's time to throw it away.
Best for: Terriers, amongst other dogs.
Shop on Amazon: KONG Goodie Bone with Rope Dog Toy and KONG Tug Toy, the last one is more resistant than the former.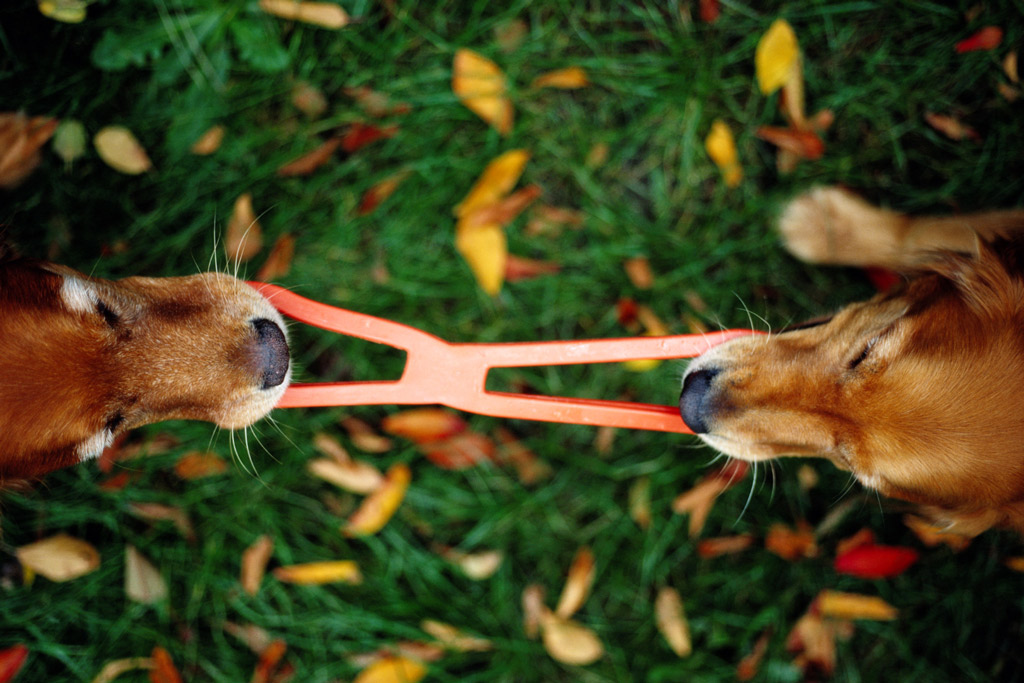 Chew Toys
Traditional chew toys for regular or big chewers. There are also options for puppies. Some are flavoured, with a selection such as:
Chicken.
Beef.
or Peanut bones.
Apart from being helpful when your pup is teething, they are also good to keep your dog's teeth clean of tartar build-up and their jaws strong.
Best for: All dogs.
Shop on Amazon: Nylabone has a wide range of sizes, chew style (strength) and flavour selection, like Nylabone Dura Chew Flavored Bone Chew Toy.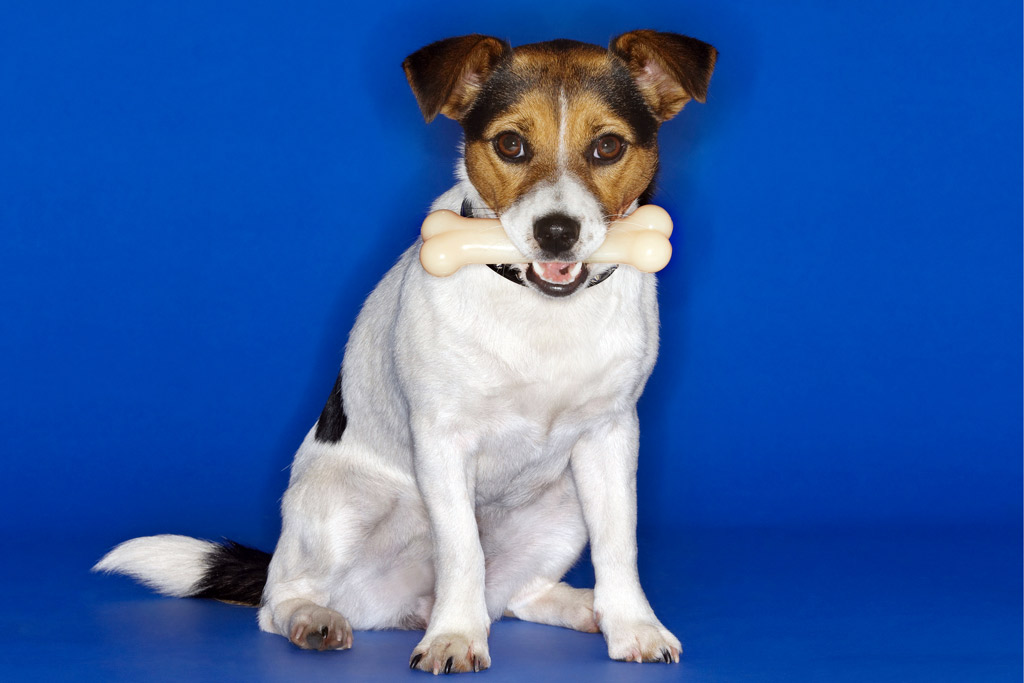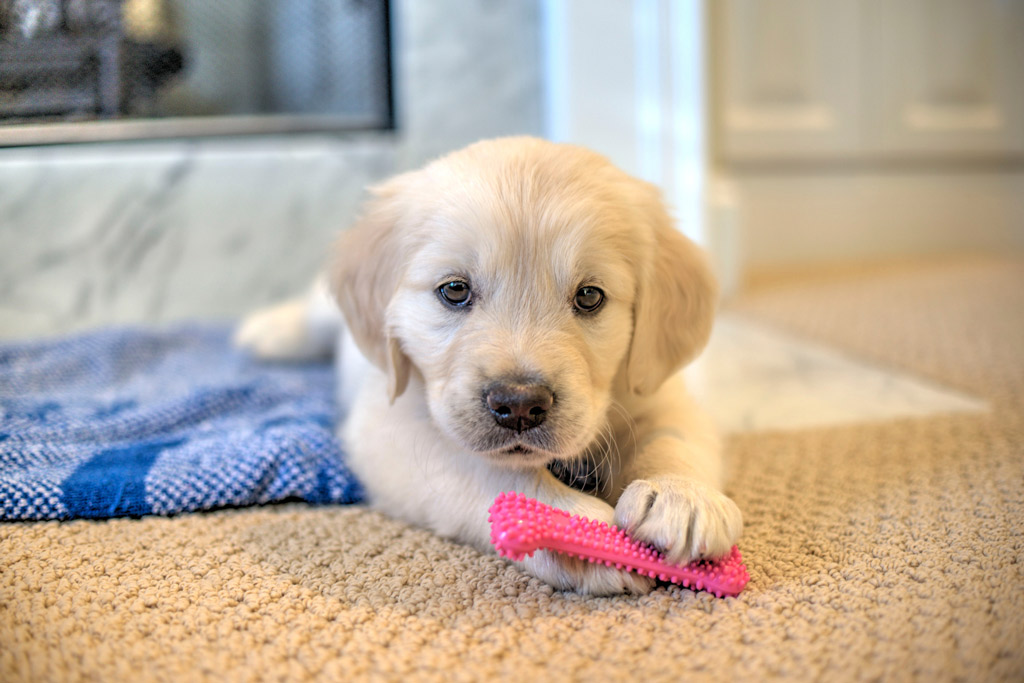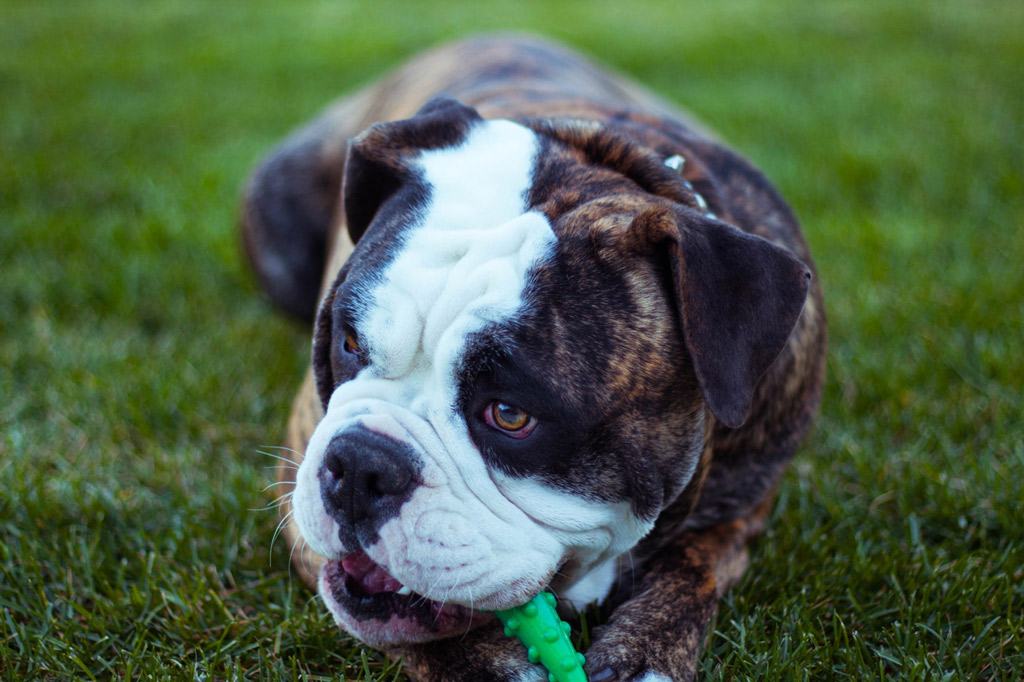 Herding Toys
A jolly ball is a nearly indestructible ball for dogs that they push and chase around. They come in a variety of sizes and styles, so you can get the right one for your pooch's size.
Best for: Herding breeds like Australian Shepherd, Border Collie, German Shepherds, Collie, Corgi, etc. Also, for Pitbulls and Staffies.
Shop on Amazon: Jolly Pets Push-n-Play (jolly ball).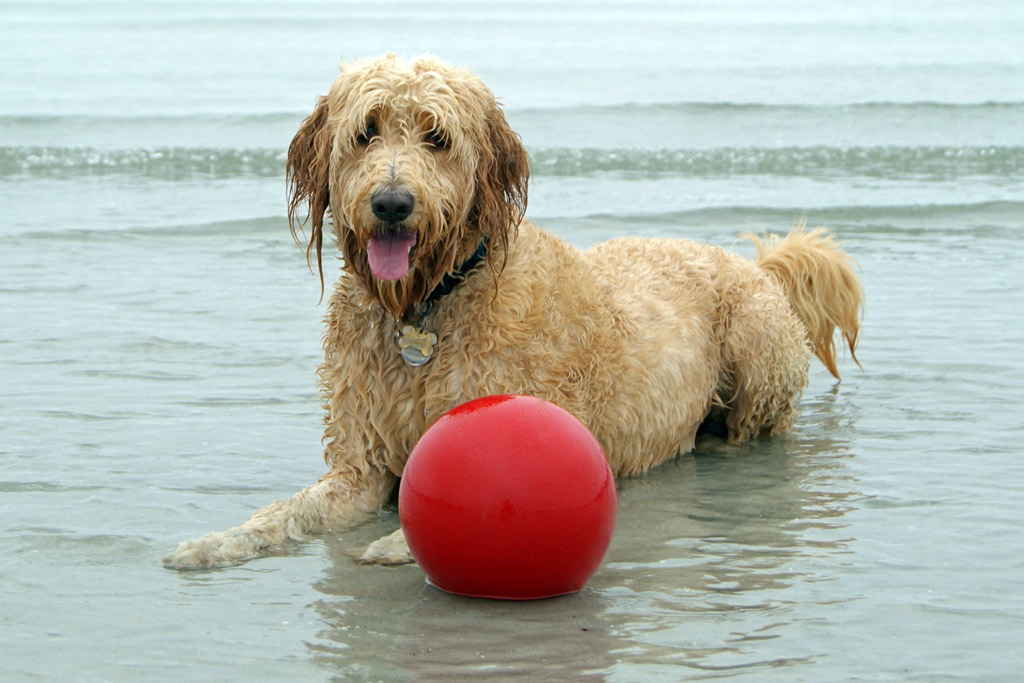 Digging Toys
If your pooch likes to dig, apart from a sandbox, there are indoor digging toys to fulfil his natural instincts.
Best for: Diggers like Terriers.
Shop on Amazon: iFetch iDig Digging Toy.
Comfort Toys
Soft toys like plush toys are a source of emotional comfort for dogs. They will sleep with them and carry them around like babies.
However, some will tear them apart like prey, i.e., trying to "kill" their "prey" by destroying the toy. These soft toys are not appropriate for big chewers.
You can go for an extra tough plush toy for longer-lasting chew time and stuffing-free toy instead. (refer to "Sound Toys" section below).
Best for: Toy breeds or dogs that don't destroy toys.
Shop: Specialized plush toys like Smart Pet Love Snuggle Puppy Behavioral Aid Toy.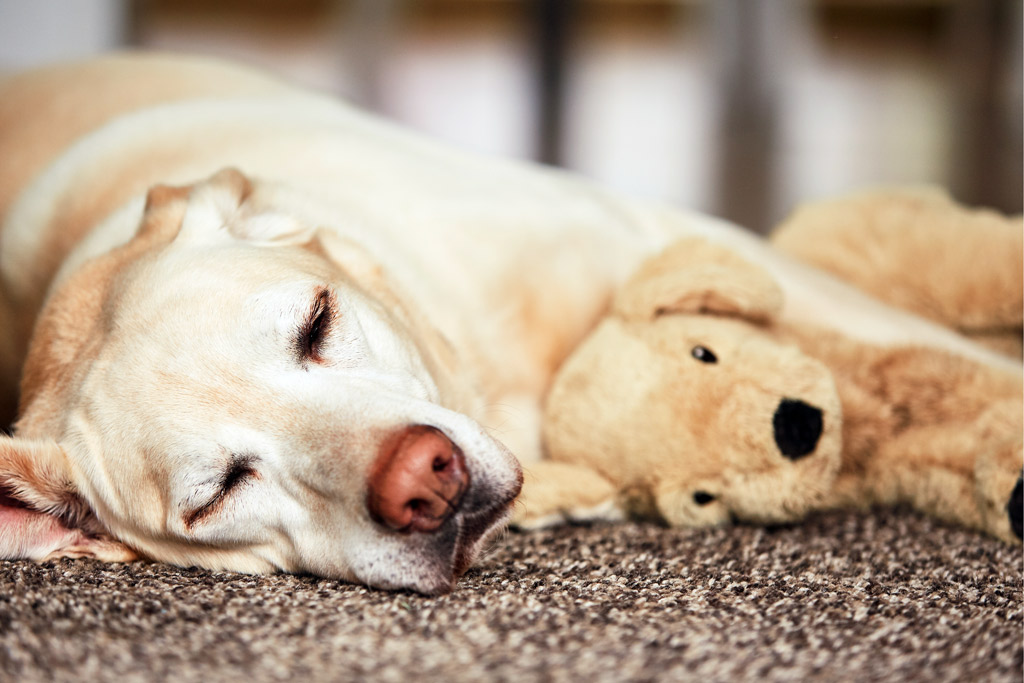 Sound Toys
Sound toys come in many shapes and sizes. For instance:
Squeaky balls.
Whistle balls.
Non-plush soft toys.
Durability varies, so choose wisely according to your dog's chewing habits.
Insider Tip: "If your dog loves the squeak noise, but it drives you crazy, look for toys with "silent" squeakers. They are at a higher pitch so that your dog can hear them but you barely can."

Jenna Stregowski, a veterinary technician in Georgia.
Best for: Soft squeakies for Toy breeds and balls for hunting breeds and hounds.
Shop on Amazon: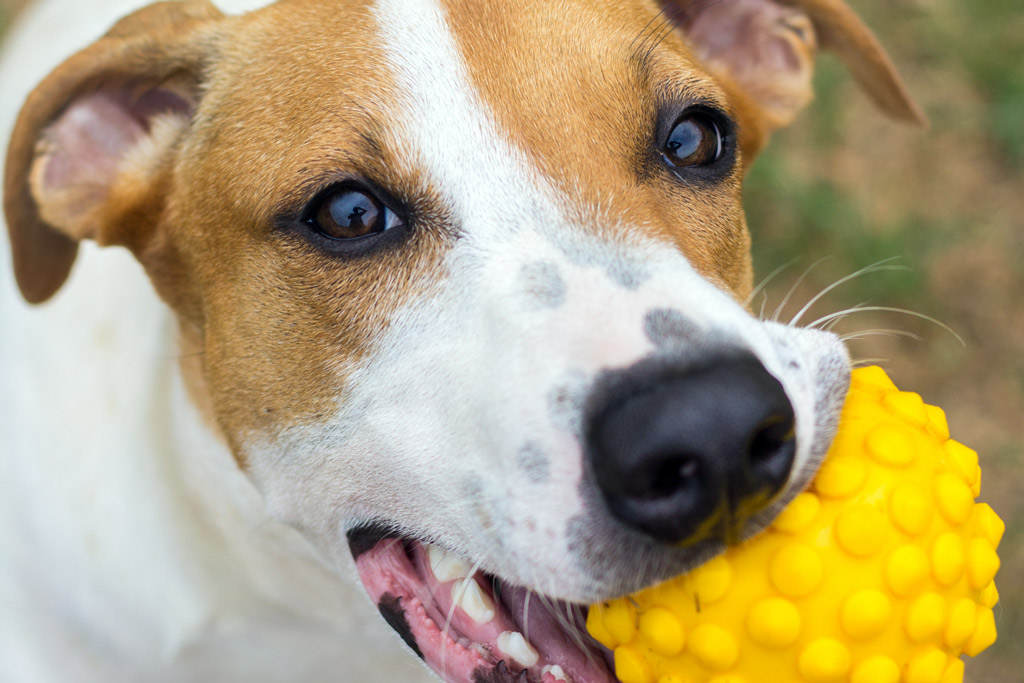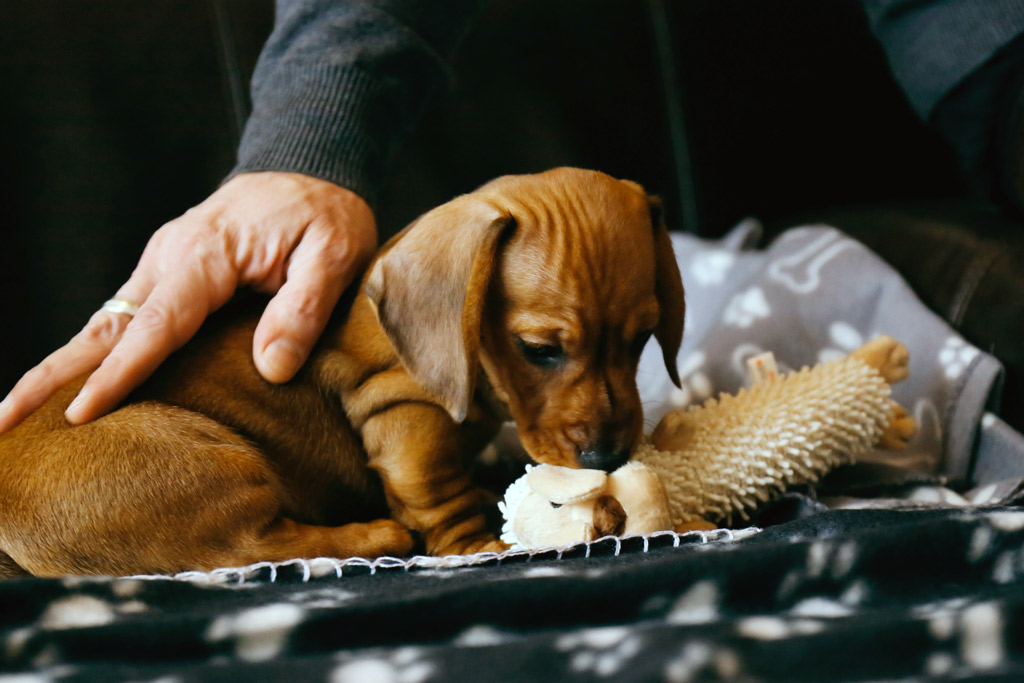 Dispenser Toys
Dispenser toys like Kongs are a classic option. It comes in all sizes and for all ages. You can fill it with a wide range of food, including kibble and treats. Also, you can freeze it for an extra challenge.
This toy provides great mental stimulation and it's an efficient way to feed your dog meals, making her work for her food.
Best for: All dogs.
Shop on Amazon: A Kong Classic, which comes in different sizes. They also have different rubber strengths for:
Puppies (pink or blue).
Average chewers (red).
Senior dogs (purple).
Power chewers (black).
Alternatively, you can go for a treat ball toy. It gives your pooch something fun to chase around the room and surprise him with a tasty reward!
I just find that the Kong toy allows you to fill it with a wider variety and option of food.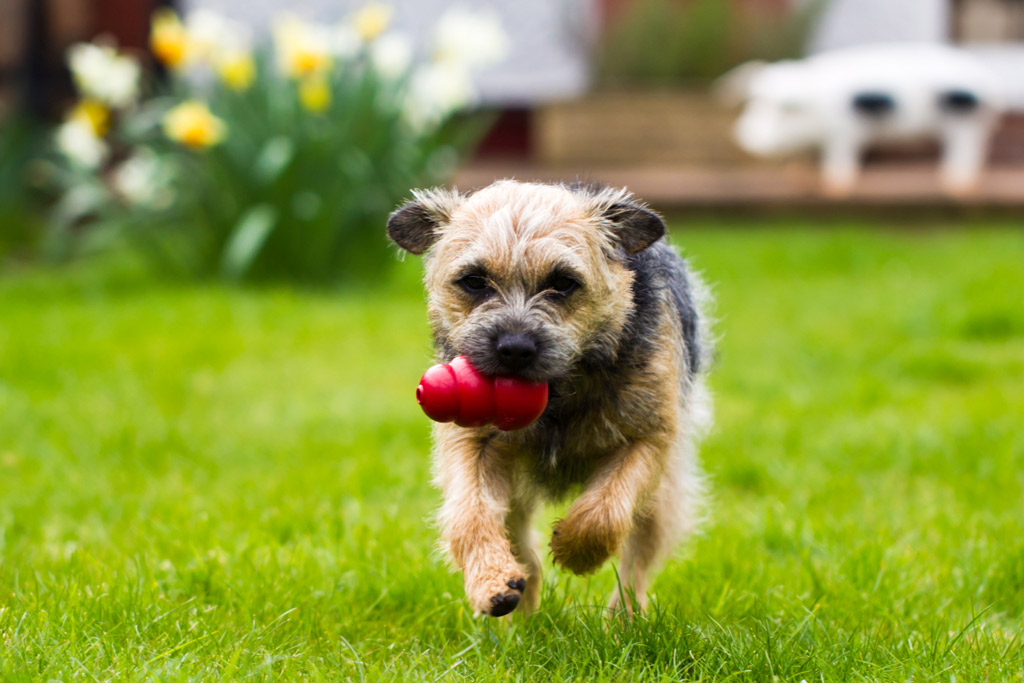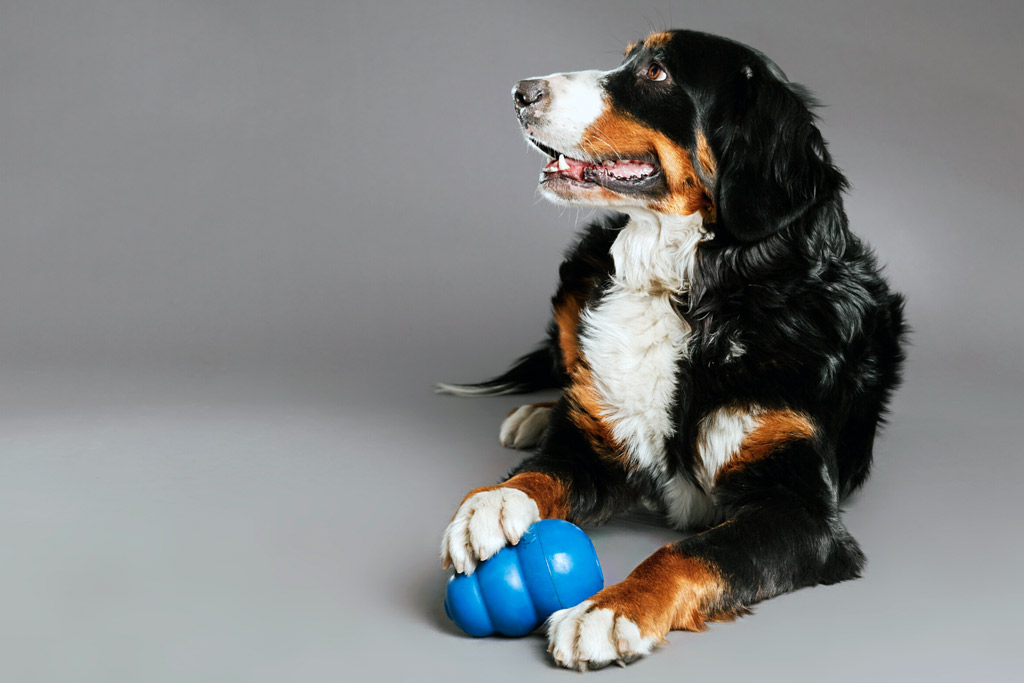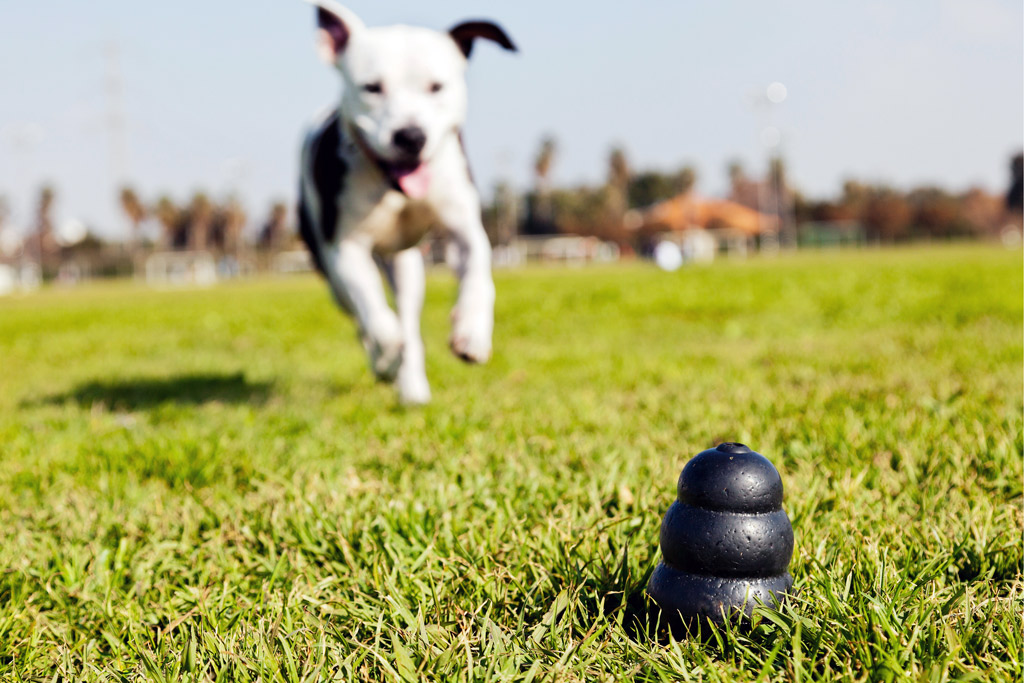 Interactive Toys
Similar to food dispensing toys, interactive toys engage your dog mentally and also help to teach her some cognitive skills. The most popular ones are snuffle mats and puzzle toys.
Snuffle Mat
A seek-a-treat puzzle such as a snuffle mat challenges your dog to use their nose and paws to find the treats.
Best for: Scent game lovers like Terriers.
Shop on Amazon: A snuffle mat that is foldable.
Puzzle Toys
Dog puzzles or "busy box" toys are designed to challenge your dog. They contain compartments that hide food and require your dog to figure out how to get to the food using his nose, mouth, and paws.
The built-in reward system of puzzles really makes learning fun and easy.
Best for: Scent game and puzzle lovers like Terriers and Toy breeds.
Shop on Amazon: A Trixie puzzle toy, which has different training levels to increase the challenge!