Best Dog Gifts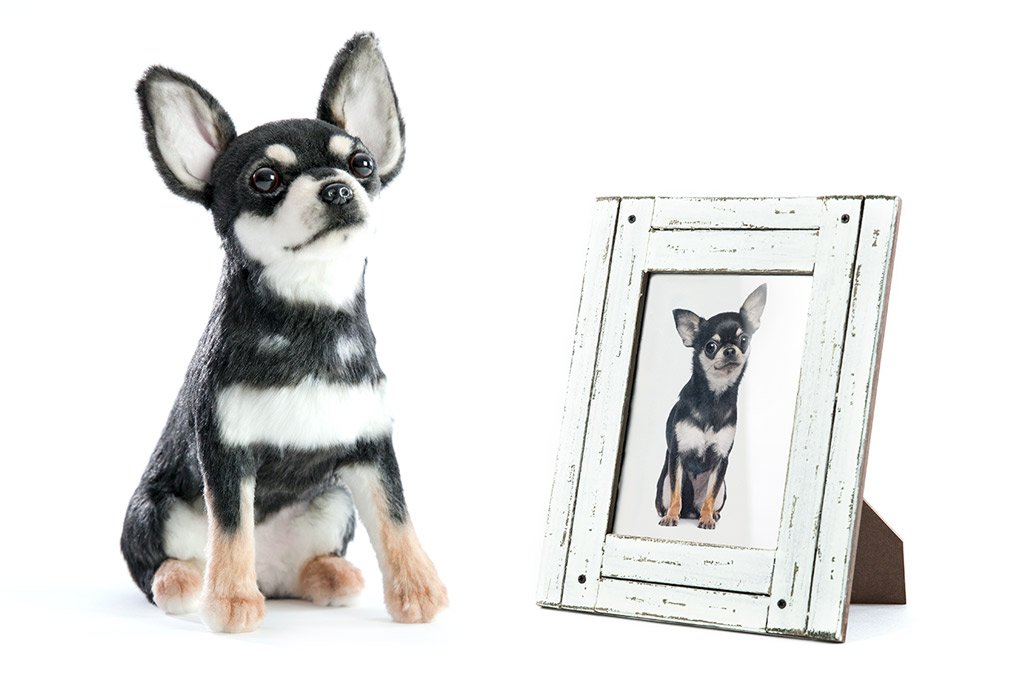 I wish I could have kept a treasurable memory of Lagun (my first dog) before he passed away.
It really is a special thing, the bond between you and your furry friend.
Can you remember the first day your pooch entered your world?
Well, I already know the answer – of course, you do 😉 And I think everyone else around you does as well (partner, kids, family,… neighbours haha). Every day is filled with gazing love, care and fun with your pooch around, and it's hard to imagine not having them with you.
But what happens when you have to separate from your pooch or when your dog dies? Although this is a tough, touchy subject, some things are bound to happen. However…
Is there a special way to preserve and keep the memory always close by?
And that's how I found this adorable way to always keep your dearest dog next to you! I discovered Cuddle Clones. It's a soft and adorable, one-of-a-kind plush version of your pet. It is a highly customisable product that reflects your dog's characteristics accurately.
Meet Cuddle Clones
Why a Cuddle Clone?
Here are some reasons why other pet owners like yourself have done so:
Your pet is so cute or unique looking that you must clone him immediately.
You can't find a unique gift for that crazy pet-loving friend of yours and want to give them something special and memorable.
Your dog has passed away and you miss hugging her.
You must have every pet product known on Earth.
Your daughter can't bear to leave her best friend behind when she leaves for college.
You lost the dog custody battle in a breakup.
You love to support a pet-friendly business that is devoted to having a positive impact on the pet community.
But one that might resonate more with you:
"The best keepsake we'll ever own.." – Steph Sechrest, Bubba's mom.
Getting Started with Cuddle Clones
Here's how it works:
Go to CuddleClones.com.
Browse through their products, including their well-known plush clones.
Personalize your Cuddle Clone.
Enjoy a beautifully personalized memorabilia of your pooch. Or let your furry friend enjoy it 😉
When signing up, use this link to get %5 discount off your order when you apply CUDDLADOG5 coupon code.
Cuddle Clones FAQ
How Big is a Cuddle Clone?
The actual size you will receive is based on many factors including the type of pet, breed, and artistic interpretation. Dogs and cats are between 13 to 24 inches.
What Is the Price of a Cuddle Clone?
All species and breeds are $249.00.
With Cuddla, you get a 5% off your first order. Follow this link to claim your discount with CUDDLADOG5 coupon code.
They offer international delivery too!
What Are Cuddle Clones Made Off?
Cuddle Clones are handmade using plush materials. They choose between thousands of synthetic fabrics to find the best match for your pet. The most common plush materials they use are polyester and acrylic.
Also, they utilize water-based airbrushing techniques to get certain colour effects.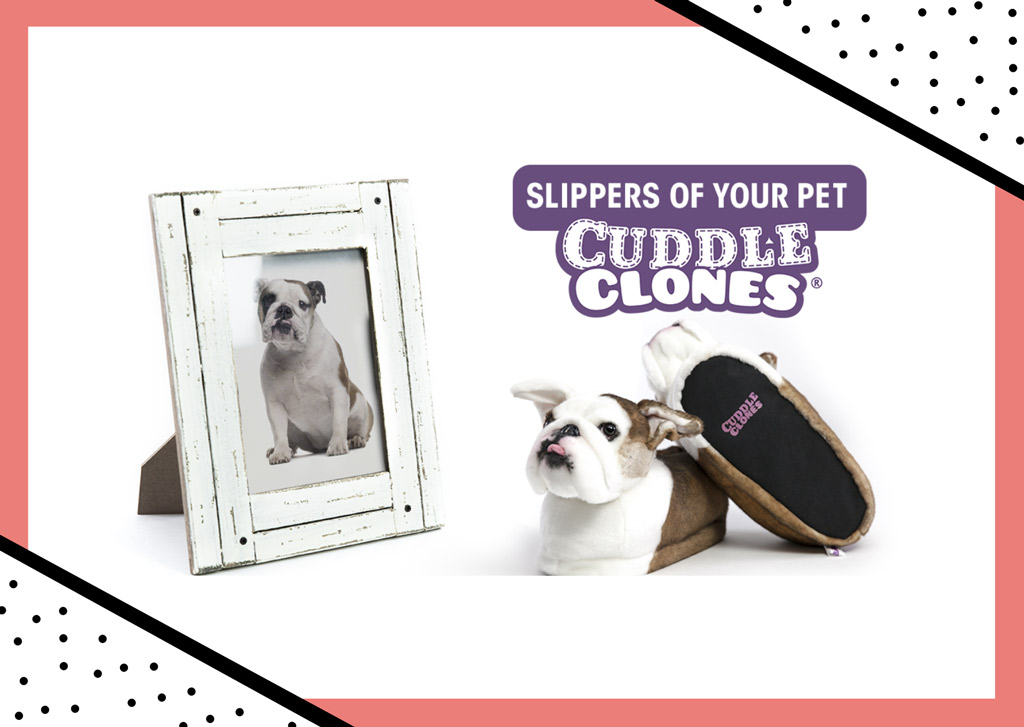 What Are the Other Gifts Options?
Cuddle Clones offers a wide range of products for you to have the memory you want of your pooch.
Plush Slippers.
Holiday Stockings.
Figurines and Ornaments.
Wood Memorials.
Necklaces and Earrings.
Purses and Tote Bags.
Premium Urns.
Golf Club Covers.
Coffee Mugs.
Canvas Print.
T-shirts.
Fleece Blankets and Pillows.
Socks.
Journals and Phone Cases.
Coasters.