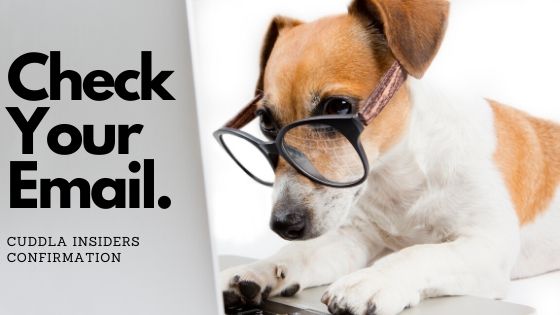 Hey !
Good news, you're in! To complete your registration, we need to confirm your details.
Please check your email for the confirmation details:
Email title

: Please confirm your registration

From

: "Cuddla Insiders" <[email protected]>
This may also be in your spam/junk inbox area!
Once your email address has been confirmed you will be able to access the Cuddla Insiders membership area (and all the goodies in there ;)).